For colored girls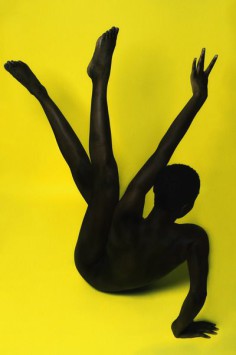 source:edmaximuscom
Ed Maximus is a fine art and fashion photographer based in New York City. Born and raised in Haiti, as a young boy he dreamed of being an astronaut; traveling through space. In 2000, he moved to the United States where he found himself not in space, but definitely in a new world. Once in college at The University of Florida, he channeled his profound interest in science and problem solving into a Bachelor of Science degree in Mechanical Engineering and a Minor in Mathematics.
In 2009 during his final year of formal education, he picked up a camera as a relief from the rigorous course load. And what started as a simple break from academia turned into a form of therapy that have helped him stay grounded in this chaotic world. Post-graduation, he spent his time balancing his engineering career and his new-found love for photography.
In 2014 he made the move to New York City to further pursue his career in photography and visual art. Combining his technical and precise eye with his bold point of view, Ed Maximus creates both fashion and fine art work that focuses on the essence of his subjects. His most recent works include Black Museum, which was published as an online photo series for Italian Vogue, and his first solo exhibition For Colored Girls.
.
.
.
.
.
.
.
source:howlnewyorkcom
Photographer Ed Maximus is well known for his ventures in the fashion world but his latest project For Colored Girls has sparked a tidal wave of interest and support, especially after it's feature in Vogue Italia. Maximus has stated that the project centers on the narrative of black women being controlled by themselves despite oftentimes having their bodies politicized and policed by outside forces. On Saturday, March 17th a gallery event was held at Holyrad Studio in Brooklyn featuring a select few of the powerful images. As guest walked around there was an undeniable presence of black femme liberation leaping off the walls. From the outwardly bold poses to the modern venus pudica stances, the artist's goal of giving his subjects power over the stories their bodies conveyed was evident.
A few of the models were in attendance and held a discussion where they talked about their experience posing nude as well as their journey to becoming comfortable in their bodies. An interesting topic discussed between the models and the guest was that of respectability politics in the black community and how our generational gaps have shaped our perceptions of the roles women of color play in sexuality. It was noted that the learned behaviors of packaged conservatism passed down to us halt our self-expression and can confuse freedom as a salacious activity. Too often our community views awareness and self-love as a revolutionary act and works like For Colored Girls open up opportunities for black women to see themselves as pure, lovable, and sensual beings in a world that oftentimes forces identity labels on them. The need to be loved and appreciated is something too many women of color are not able to experience and Ed Maximus' work is striving to change that.