KATHARINA UNGER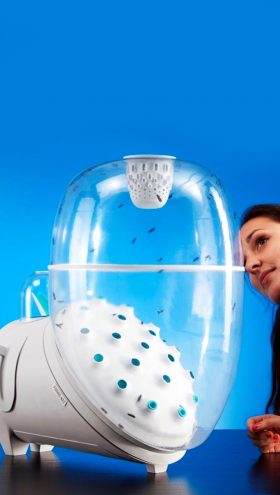 Fazenda 432: criação de insetos
O Farm 432 permite que as pessoas se voltem contra o sistema disfuncional da produção de carne atual, cultivando sua própria fonte de proteína em casa. Após 432 horas, 1 grama de ovos de mosca se transforma em 2,4 kg de proteína de larva, larvas que se auto-coletam e caem limpas e prontas para comer em um balde de colheita.
.
Farm 432: Insect Breeding
Farm 432 allows people to turn against today's dysfunctional meat production system by growing their own source of protein at home. After 432 hours, 1 gram of fly eggs turns into 2.4 kg of larva protein, self-collecting larvae that drop clean and ready to eat in a harvest bucket.