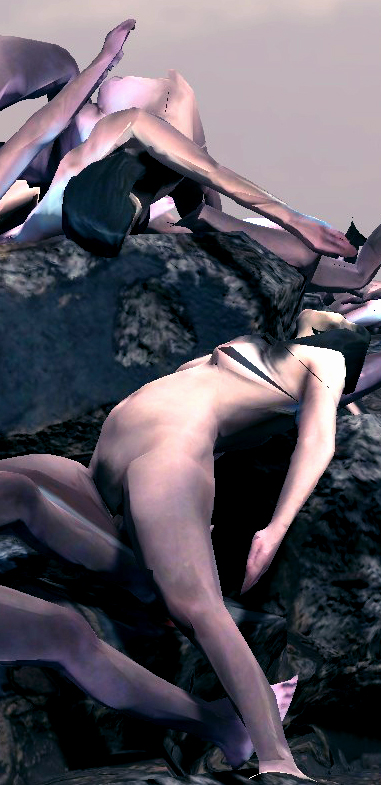 when you are close to me i shiver
sound design: Alexander Martinz
"when you are close to me I shiver" is an algorithmically controlled live simulation, a real-time generated virtual reality that takes place in a version of the future in which humans, out of desperation, gather in masses on the last remaining piece of land. Inspired by the walrus scene in the documentary "Our Planet" narrated by David Attenborough and produced by Silverback Films, the project proposes an intense scenario encompassing our environmental and personal crises. It reflects on how we identify and connect ourselves in different realities while addressing the human condition in a world in ecological and therefore social crisis. On the tablets, virtual cameras scan the environment from various point of views, like surveillance drones. On the main screen, a similar camera randomly targets and focuses on different situations while a familiar voice-over narrates the tragic story.