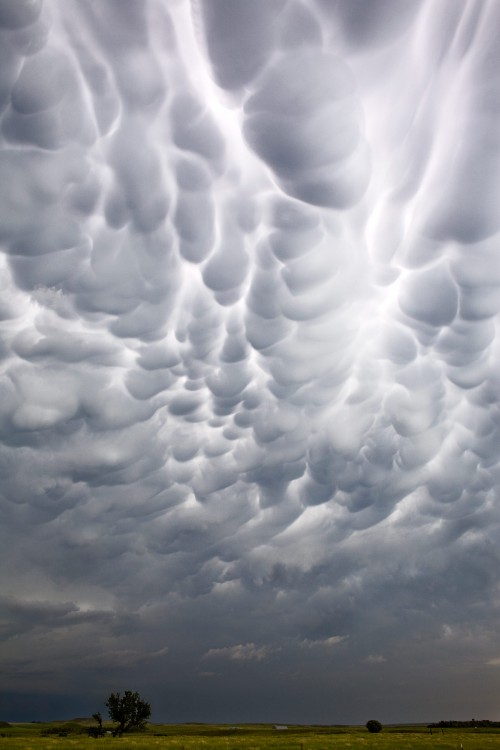 source:lensculturecom
California-based photographer and 2011 TED Fellow, Camille Seaman, has been photographing in both Arctic regions, including in Svalbard, Greenland, Iceland and Antarctica, since 2003.
"Nick Cave once sang, 'All things move toward their end.' Icebergs give the impression of doing just that, in their individual way, much as humans do; they have been created of unique conditions and shaped by their environments to live a brief life in a manner solely their own."
She explains that some go the distance traveling for many years slowly being eroded by time and the elements; others get snagged on the rocks and are whittled away by persistent currents. Still others dramatically collapse in fits of passion and fury. The Last Iceberg chronicles just a handful of the many thousands of icebergs that are currently headed to their end.
"I approach the images of icebergs as portraits of individuals, much like family photos of my ancestors," Seaman adds. "I seek a moment in their life in which they convey their unique personality, some connection to our own experience and a glimpse of their soul which endures."
.
.
.
.
.
.
.
.
source:555gallerycom
For ten years Camille Seaman has documented the rapidly changing landscapes of Earth's polar regions. As an expedition photographer aboard small ships in the Arctic and Antarctic, she has chronicled the accelerating effects of global warming on the jagged face of nearly fifty thousand icebergs. Seaman's unique perspective of the landscape is entwined with her Native American upbringing: she sees no two icebergs as alike; each responds to its environment uniquely, almost as if they were living beings. Through Seaman's lens, each towering chunk of ice—breathtakingly beautiful in layers of smoky gray and turquoise blue—takes on a distinct personality, giving her work the feel of majestic portraiture. Melting Away collects seventy-five of Seaman's most captivating photographs. Her life-affirming images express the ephemeral beauty we have already lost, but more importantly what we still have that is worth fighting to save.
Camille Seaman was born in 1969 to a Native American (Shinnecock tribe) father and African American mother. She graduated in 1992 from the State University of New York at Purchase, where she studied photography with Jan Groover and has since taken master workshops with Steve McCurry, Sebastiao Salgado, and Paul Fusco. Her photographs have been published in National Geographic Magazine, Italian Geo, German GEO, TIME, The New York Times Sunday magazine, Newsweek, Outside, Zeit Wissen, Men's Journal, Seed, Camera Arts, Issues, PDN, and American Photo among many others. She frequently leads photographic and self-publishing workshops. Her photographs have received many awards including: a National Geographic Award, 2006; and the Critical Mass Top Monograph Award, 2007. In 2008 she was honored with a one-person exhibition, "The Last Iceberg" at the National Academy of Sciences, Washington DC. Camille Seaman lives in Emeryville, California, and takes photographs all over the world using digital and film cameras in multiple formats. She works in a documentary/fine art tradition and since 2003 has concentrated on the fragile environment of the Polar Regions.
.
.
.
.
.
.
.
source:eastendbeaconcom
"What does it mean to be a good ancestor? What does it mean to be a citizen of Earth?," Camille Seaman, a polar photographer, storm chaser, explorer, writer, mother, and senior TED Fellow often asks herself.
"Growing up as a child of a mixed-race marriage, I did not fit in any of the boxes people seemed to want to place me in. I found the only category I felt comfortable in was as Earthling," said Ms. Seaman, whose mother is of African-American lineage and whose father is from the Shinnecock Nation. "In the end we are all on this planet together. Our bodies are made of the material of this place."
It was a little difficult to talk with Ms. Seaman because she is teaching photography seminars on board a Norwegian vessel that has been wending its way north on the powerfully cold Humbolt Current, which runs from The Antarctic through Chile, for the past two months. On the day I spoke with her she had just reached Peru.
From Peru to Ecuador, through the Panama Canal to Costa Rica, on to Miami, where she disembarks, eventually the ship will continue north and make its way back to its home in Svalbard, Norway, in the Arctic.
The reason she can't talk long today is that she's on deck watch.
"I have to be up on the bow of the ship watching for…creatures," Ms. Seaman explains. "Last night I saw hundreds of dolphins and I radioed — We have dolphins at ten o'clock…eleven….twelve — I was like — They're everywhere!"
She was anxious to get back up on deck. Earlier that day, she had seen something unidentifiable. "I just happened to be looking out at the horizon and I saw this…thing come out of the water," she says. "It looked like it might be a ship, but it was a whale breaching! So, today has been quite a good day!"
In 2011, after spending almost 10 years exploring the two poles for what eventually became her book "Melting Away, A Ten Year Journey Through Our Endangered Polar Regions," Ms. Seaman decided to stop traveling by ship to reach these far-flung places, because doing so was contributing to the problem of global warming.
But the Norwegian ferry company Hurtigruten, which means "fast route" or "quick way" in Norwegian, has renewed her faith that things might be changing, albeit slowly. They have recently branched out into a tourist expedition model, and have been equipping their ships to be more green.
"All of the standards on this ship are towards less plastic in the oceans," she explained. In 2019 they are set to launch their first hybrid electric/diesel ships.
"They are very conscientious. Just the fact that this company is building hybrid cruise ships — I think they are the first," she says. "We give lectures on the ship about our carbon footprint, what it actually took to get us here, how much fuel — we have scientists onboard that educate people. We only have about a hundred people onboard this trip. It's not a normal cruise ship. Its what's considered an expedition cruise ship. Picture a fancy Ikea floating thing!"
The ship they are traveling on is named Fram, which means "forward" in Norwegian, and was named after explorer Fritjof Nansen's famous expedition ship, which was a pioneering polar expedition vessel.
Ms. Seaman is always moving, teaching for eight weeks on and eight weeks off, aboard ships, visiting native reservations across the United States, or chasing storms. So it is a wonderful paradox that she also teaches others about listening and stillness. The photographs she creates using portraiture methods contain stillness, even when they are images of ice melting or weather systems traveling hundreds of miles per hour.
In Camille Seaman's world, everything is connected, and language has incredible power. She points out that most of the vocabulary of photography is very violent — probably because photography has been mostly a male-centric thing. Also, she says, a lot of the people who picked up the first cameras were people who in some ways were hunters.
"There's some similarity in what a hunter does — stalking, and observing, and being still. Waiting and watching," she says.
It is of supreme importance that she approach her subjects — human, animal or mineral — as collaborators. She doesn't just "take", or "shoot" photographs. She "makes" portraits, and she prefers to think of her subjects, whether they be storms in her new book "The Big Cloud," or icebergs in her book "Melting Away," or humans from her native project "We Are Still Here" — she treats them all as ancestors.