бен Сэндлер
بن ساندلر
벤 샌들러
Analogic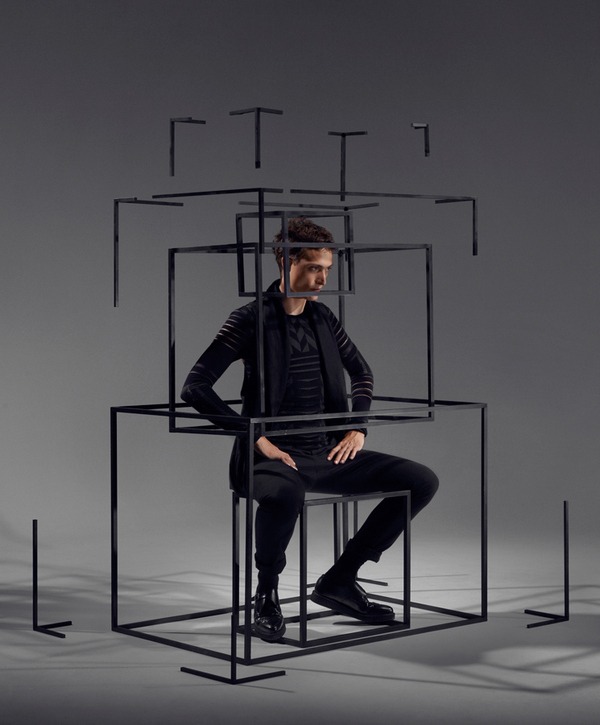 source: chicquero
Talk about inspiring, a collaboration between Ben Sandler (Photography) and Bonsoir Paris (Installation & Art direction) called "Analogic", was created under the theme "Net Effect" for Amusement Magazine.
According to them, "this project relates to the concept of the digital identity, as a philosophical dialogue between the human form and the immaterial representation of our digital selves. Metallic installations serve as metaphors of representations in the digital realm: enveloping and changing our identities, emanating as an material aura".
.
.
.
.
.
.
.
source: bensandler
b. 1985
Haifa, Israel
BA Philosophy & Visual Arts
Working in the intersection of art, technology, and commerce, Ben Sandler is an image-maker concentrated on crafting concept-driven narratives through photography and film. Born in Israel, Ben spent his formative years growing up in the Arizona desert. After earning a BA in Philosophy, he moved to Paris to study the visual arts at Gobelins, l'école de l'image. Later, he spent the better part of a year at Wieden+Kennedy's creative incubator in Amsterdam. Currently, he serves as the Managing Director of the creative agency, Bonsoir Paris.
Publications & Clients
Clients: Hermes, Krizia, Sonia Rykiel, TBWA, Publicis, Marcel, Wieden+Kennedy, Orange, Nike, Carrera, BASF
Publications: Snatch, WAD, Amusement, All, Raise, Blast, Frame, YCN, It's Nice That, IGNANT, Arcademi, Printed Pages