Ray McClure and Casey McGonagle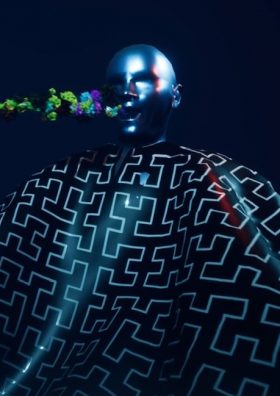 Visual Voice Virtual Reality
VVVR (Visual Voice Virtual Reality) is a voice controlled tool for self exploration and well being. It combines virtual reality and audio effects to temporarily free the mind from language and cultivate awareness of the present moment. In VVVR two people sit across from one another and are represented in the virtual space with corresponding avatars. When either person makes sound it is translated into glowing geometry that flows from their mouth. The vocal audio is harmonically processed and fed back through the headphones.