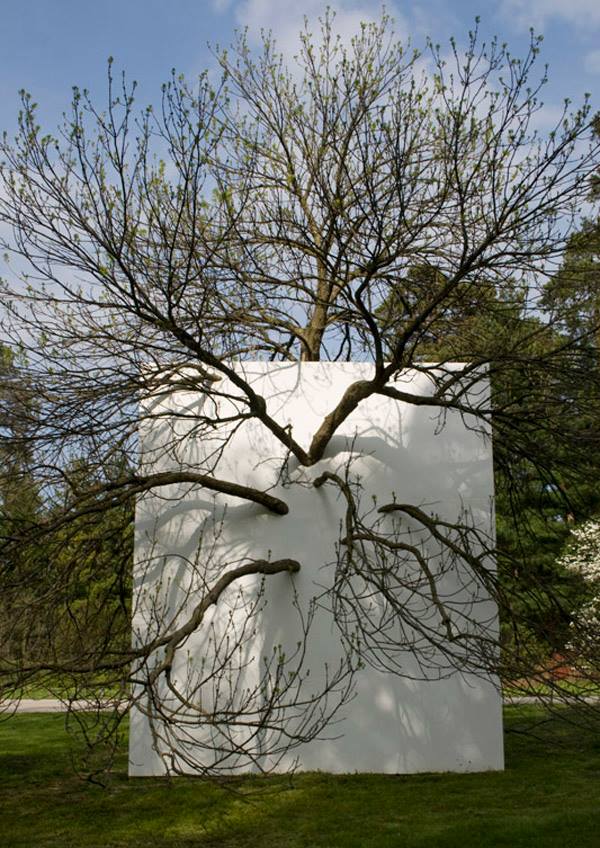 Wall in Blue Ash Tree
"I think that nature as a subject is often seen as something outdated or cliché in contemporary art and especially in nature photos. But I think there is still a lot of scope to play and push the boundaries, "Letha Wilson said. She thus dust off the subject through installations, videos and photo-sculptures and breathe new life into the gallery.
Using photography as a material in its own right, she shakes up conventions and does not hesitate to manipulate her photographs and associate them with other elements such as wood, paint, light or more recently, concrete, giving them a new dimension. One way for her to suggest that the viewer question the desire to be elsewhere and the representation of nature. Letha plays on the fragile balance that exists between the beauty of her images and their sculptural strength and thus creates relationships between nature, objects, exhibition space and wild landscapes. »Géraldyne Masson.