Chain Reaction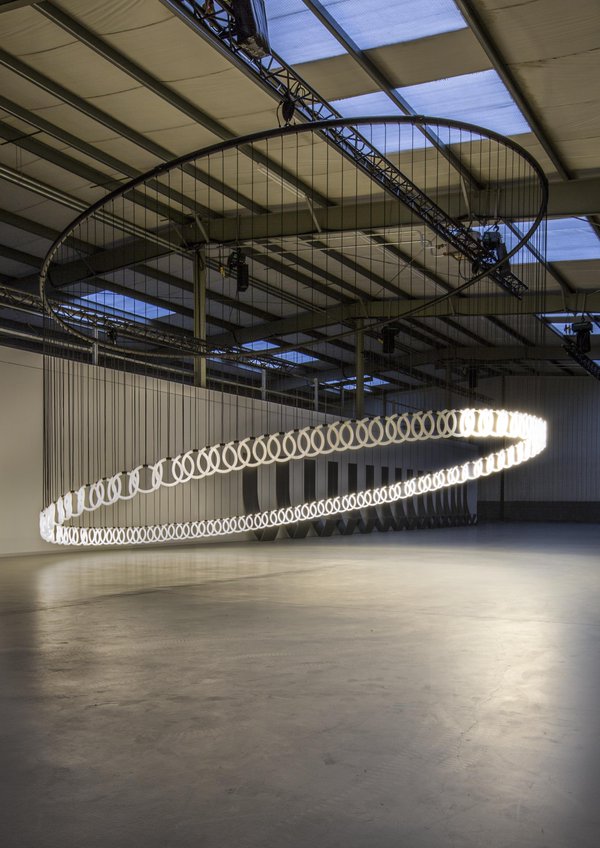 source: goodsnl
This monumental light sculpture from Henk Stallinga is a composition of 144 circle lights. The intensity of the individual lights gradually varies from a subtle glow to an intense bright light. During the course of one natural day, this circle of light 'moves' up the chain, providing the visitor with a sense of time.
Chain Reaction is part of a solo exhibition of diverse sculptures and installations by Stallinga that will be held in Japan early 2017. Prior to this exhibition the works will be on display at various locations. Would you like to visit the Light Sculpture? Visit www.stallinga.nl voor meer informatie.
.
.
.
.
.
.
.
source: stallinganl
Studio Stallinga is the organisation behind visual artist and designer Henk Stallinga. It is an internationally acclaimed studio based in Amsterdam, The Netherlands. It was founded in 1993 by Henk Stallinga and is co-owned by managing partner Annemarie Galani.
The Studio works on a broad variety of projects.
Henk Stallinga (1962) is a visual artist and industrial designer. In 1993, he graduated at the Rietveld Academy and opened his studio in Amsterdam.
Earlier works of Stallinga challenge the perception of the industrial product, its functionality and meaning. At present, Stallinga works on sculptures and multimedia installations. His more recent works interweave visual elements with motion and sound.
Stallinga is currently working on a major museum exhibition in Japan.
Henk Stallinga lives and works in Amsterdam.
Studio Stallinga is the organization behind the artist Henk Stallinga. Since 1998, the studio has been run jointly with fellow owner Annemarie Galani.