Hills beyond a river
Music: "CHINA-瓷" by Mickey Zhang&WHAI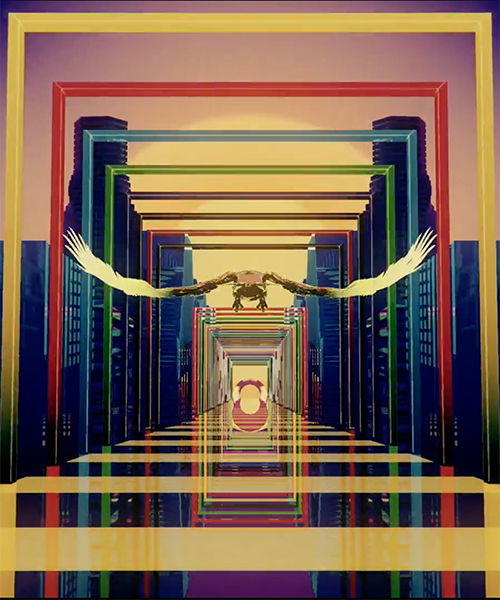 source: hibananawork
Hibanana Studio is the collaboration between visual artist Liu Chang and Miao Jing, which starts in 2011. The Studio currently based in Brooklyn, New York and Beijing, China.
Hibanana Studio is a creative art&tech studio, swinging at the intersection of audio-visual performance&installaiton, moving images and interactive installations.
We are inventing new forms of the moving image for display surfaces of the future. A series of interdisciplinary research and practices range from video, sound, light, interaction and spatial experience leads us to artworks, commissions, and exhibition.
Our approach combines fine art technique and emerging technology to stimulate emotions, sensations, and participation.
The studio collaborates with numerous artists, musicians, and organizations, and open to being a platform to collaborate and experiment on the confluence of art, technology, design and the natural world.
Liu Chang is a visual artist based in New York. Chang's practice ranges from audiovisual installation to algorithmic art and interactive installation. She currently focuses on computational art and expands her interests into different mediums.
Miao Jing is a visual artist and an animator. He lives and works in Beijing and New York. His art explores spatial experience and cultural identities through creating the immersive experience and the new vision of moving images.
.
.
.
.
.
.
.
.
source: miaojingwixsite
Born in Chongqing, CHINA.
Live and work in New York and Beijing
Miao Jing is an oil painting artist and multimedia visual Artist. He lives and works in Beijing and New York City.
Miao Jing created many series of painting works, as well as audiovisual installation works. Many of his work have been exhibited in museums and galleries in China, Korea, Australia, U.S and France. His work conveys his concerns of consumerism and pop culture. In addition, he concerns about the culture transformation of urban culture in contemporary society. He integrates multiple visual elements into his audiovisual works and focus on creating immersive experience through space and visual art.