Biofeedback Artwork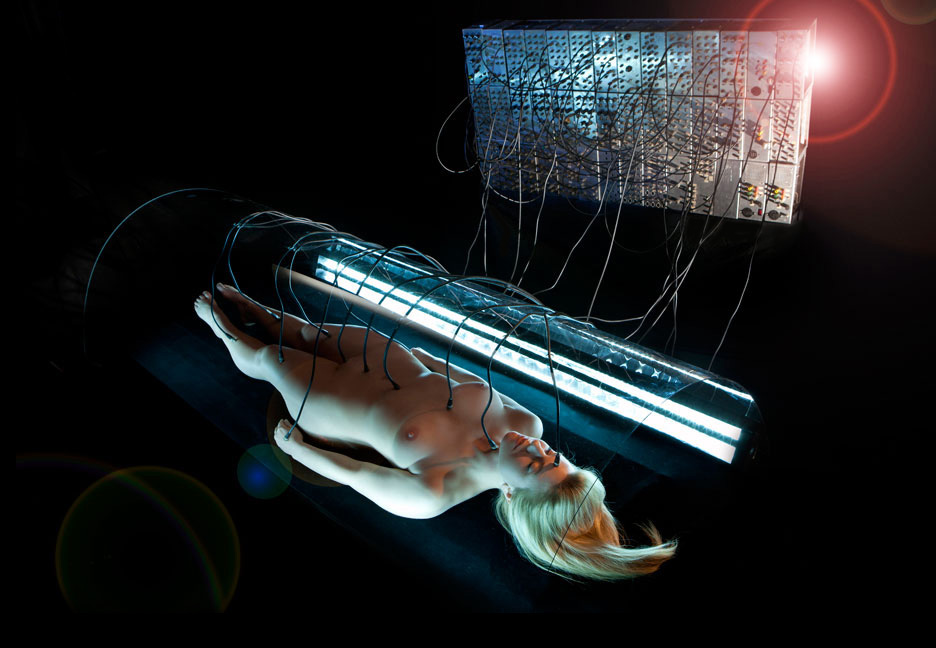 source: vimeo
In this video, Artist Amy Karle inputs her biofeedback into the Sandin Image Processor (Sandin IP) to generate image and sound. To learn more, please visit amykarle.com.
See more of the experimental video artwork created in the process here: vimeo.com/140848225
Amy Karle connects her body and consciousness to technology to create art, repurposing a Sandin Image Processor as an electrophysiological visualization device. While meditating, Amy Karle inputs her biofeedback into the analog computer to generate the output of image and sound in real-time. The artwork is both the long-duration performance art as well as the artwork that is created in the process.
.
.
.
.
.
.
.
source: amykarle
Amy Karle is a bioartist who uses the mind-body, science and technology to create art. Karle's artwork taps our concepts of what it means to be human and in this body, expressing internal, ephemeral experiences in visual forms. Working across a variety of platforms she engages questions about what it means to be human by creating projects on, around, or about the body; it is the subject and the medium. She connects physiology and consciousness with science and technology to create representations of our internal states so that we may study the mind and body and even learn to reprogram it. Her work has established a new discipline in the art world.
​
Amy Karle attended Alfred University and Cornell University, where she received degrees in Art and Design and Philosophy. Amy is co-founder of Conceptual Art Technologies and is the inventor of registered active patents, servicemarks and trademarks in medical and technology categories.
Amy Karle's mission is to raise consciousness and positively impact others with her work. Amy currently works as a full-time artist and inventor both expressing elusive experiences in visual forms and designing technologies to improve the body and functions of the human. The long-term goals of her work are in healthcare and mind-body medicine.